Bike: Any
Distance: 1.2 miles
Time: 15 minutes
Bikeability Level: 2
Cycle route to Helsby High School avoiding main roads.
From Frodsham join via any of the mapped routes to Castle Park. Leave Castle Park at the Netherton Drive entrance and turn right down Howey Lane (caution no footway at bottom). Cross the A56 (use the pelican crossing) and down Matty's Lane beside the Netherton Hall into Dig Lane. Continue along Dig Lane into Godscroft Lane and then to HHS.
See the link (https://www.cyclenorthcheshire.com/cycling-strategy/ ) for information about our efforts to improve this route to Helsby High School.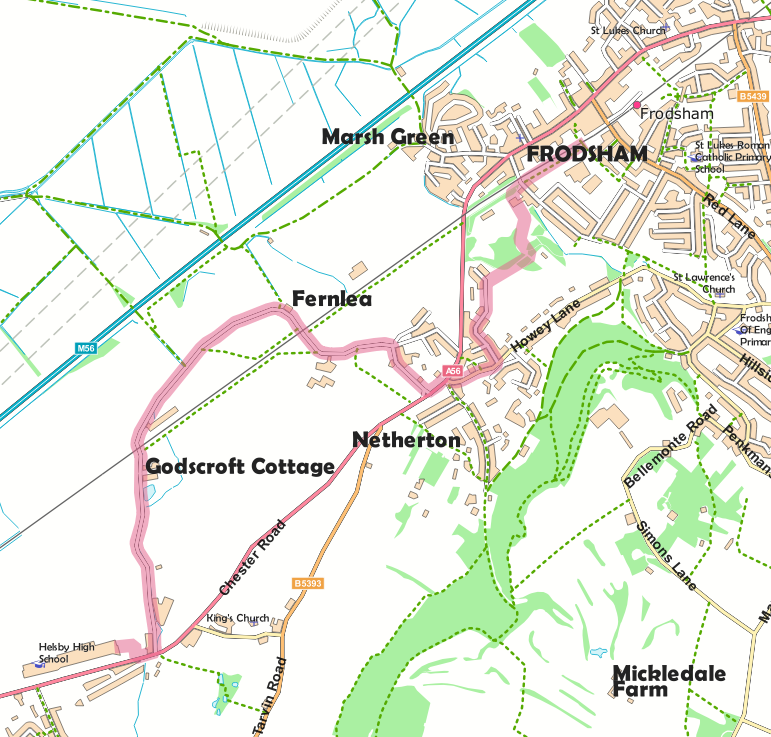 Page updated - 22 May 2021
Copyright © Cycle North Cheshire.